Have you been injured in an accident? Are you seeking personal attention for your case? If so, call 561-967-3840. Your Lake Worth Injury Attorney & Lake Worth Accident Lawyer are ready to help you with your case.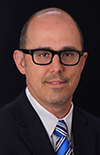 The beautiful City of Lake Worth and Flagler Beach are part of the South Florida's growing metropolitan area. Our Lake Worth injury lawyer practices accident injury law, which often involves "whiplash or soft tissue injury" to the back and neck from motor vehicle accidents such as: rear end collisions, intersection accidents, failure to yield, and so forth.  These kinds of accidents handled by our Lake Worth accident lawyer often occur due to person inattentiveness while driving through Lake Worth on 802 or North Federal Highway. Attorney Gary J. Drucker is here to help you so call us at 561-967-3840. We only charge our client money if we obtain a settlement or verdict.
We also speak Spanish for those clients who prefer to speak Spanish. Our phone number is 561-967-3840.
If you have already been to a chiropractor or other health care provider and started your treatments, it is still not too late for our Lake Worth injury attorney to help you with your claim.  Our Lake Worth accident attorney handles cases where the client has been treating with a chiropractor, osteopath, orthopedist, neurologist or even their primary care physician.  If you have had an accident and are in the treatment process and/or need to immediately start the treatment process call 561-967-3840 to schedule your free consultation at our West Palm Beach office with our injury lawyer in Lake Worth.
Our Lake Worth injury lawyer & Lake Worth accident attorney handles cases in the following Lake Worth zip codes: 33454, 33460, 33461, 33462, 33463, 33465, 33466, 33467.
If you have been injured in an accident, please call Lake Worth personal injury lawyer, Gary J. Drucker for a consultation, which would include a full discussion of your accident and the laws that apply to it. We also have several staff members at our Lake Worth car accident attorney firm which speak different languages: English, Spanish, and French. Our Lake Worth personal injury attorney believes that a contingency fee agreement is the best way to handle an injury case, particularly for those who cannot afford to pay hourly fees; thus, our Lake Worth car accident lawyer only charges fees and costs if we recovery money for you.

Call 561-967-3840 for a FREE consultation with a Lake Worth injury lawyer
Drucker Law Offices
Lake Worth, FL
8461 Lake Worth Road #437
Lake Worth
,
FL
33467
Phone: (561) 967-3840
HOURS OF OPERATION
Monday:  8:30 am to 5:30 pm
Tuesday:  8:30 am to 5:30 pm
Wednesday:  8:30 am to 5:30 pm
Thursday:  8:30 am to 5:30 pm
Friday:  8:30 am to 5:30 pm
Saturday:  Closed
Sunday:  Closed
PROUDLY SERVING:
Lake Worth, Wellington, Lantana, Palm Springs, Boynton Beach, Palm Beach, West Palm Beach, Century Village, Delray Beach, Riviera Beach, Wellington, Royal Palm Beach, Lake Park, Kings Point, North Palm Beach, Palm Beach Gardens, Boca Raton and surrounding areas.
FIND US ONLINE:
Lake Worth Personal Injury Attorney – Lake Worth Injury Lawyer – Lake Worth Accident Attorney – Lake Worth Injury Attorney – Lake Worth Accident Lawyer – Lake Worth Personal Injury Lawyer – Find us on Google Earth