Have you sustained personal injury in Florida? Do you need a professional Miami Personal Injury Lawyer to take up your case and expedite your claims compensation? Drucker Law Offices can take up your case speedily and ensure that you get justice and proper compensation. Whether you want professional legal advice or deep level support, we guarantee timely and adequate legal representation on every matter pertaining to your personal injury in Miami.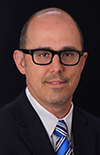 We handle car accident cases, slip and fall or trip and fall cases and any case where you were injured due to someone else.
As Gary J. Drucker would tell you, personal injury in Miami is not a trivial matter. It has serious financial and economic effects that can turn your life upside down. If you don't act swiftly, you may end up losing your employment and all benefits that you are entitled to as a victim.
Over the years, Drucker Law Offices has helped hundreds of victims of personal injury in Miami and attorney, Gary J. Drucker is confident that he can help you. He understands every trick and loophole that your employer can use in the claims compensation process and we shall seal it before they exploit it. His major concern is to secure your welfare which is at stake and prevent potential loss of all future earnings.
Don't hesitate any longer because time is not on your side. If you delay further, you put your claims compensation suit in jeopardy. Florida law requires that you file your personal injury suite claim within a specified period of time, so it is extremely important that you engage experienced Miami personal injury lawyer, Gary J. Drucker immediately. Don't embrace a "wait and see" attitude on personal injury, Drucker Law Offices is here to advise you and provide you timely and professional help right away!
Miami personal injury lawyer, Gary J. Drucker and Drucker Law Offices handle cases on a contingency fee basis, which is a percentage of your recovery. The firm does not collect attorney fees or costs unless there is a settlement or verdict in your favor.
Our office staff is also available with translations if you speak Spanish.
Miami Personal Injury Lawyer a Call Away!
If you or any member of your family was recently wrongfully injured, contact Drucker Law Offices today at 305-981-1561 for a free consultation. Miami personal injury lawyer, Gary J. Drucker will fast-track and bolster your claims compensation today.
Drucker Law Offices
1401 NW 17 Avenue
(954) 755-2120