Have you sustained personal injury because of an accident, negligence, or wrongful action? You need a professional Miami injury lawyer to take up your case and none can do it better than Drucker Law Offices. Call Gary J. Drucker at 305-981-1561 right away and he will provide you with a FREE consultation. The firm does not collect attorney fees or costs unless there is a settlement or verdict in your favor.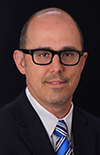 As a reputable Miami personal injury law office in Florida, Drucker Law Offices provides adequate legal representation and counsel on every aspect of personal injury. Whether you've sustained work-place injuries, accident injury, or injury resulting from professional negligence, Drucker Law Offices can help you with your case.
With over 10 years of experience in the field of personal injury, trust Miami injury lawyer, Gary J. Drucker to provide adequate and professional legal representation. He will pursue each case relentlessly and push for maximum compensation possible.  Whether you are a victim of an auto accident, medical malpractice, or defective products, you can count on him to pursue justice swiftly.
Do not delay to contact Drucker Law Offices.  If you delay, the statutes of limitations could come into force and nullify the legitimacy of your case. When this happens, you will not only lose the case, but all monies you're entitled rightfully. Is this something you are ready to risk? If not, call 305-981-1561  and talk to experienced Miami Injury Lawyer, Gary J. Drucker. He will also be glad to make a home visit and discuss your case if you're incapacitated because of your injury.
It doesn't matter whether you are in Sunset Drive, Coral Way, Miler Drive, Bird Road, 874, or Florida Turnpike, Miami Injury Lawyer, Gary J. Drucker is easily accessible. We believe every citizen who suffers personal injury in Miami deserves the best personal service and legal counsel. Drucker Law Offices will answer all your questions and make sure you receive the personal attention that you deserve.
Drucker Law Offices knows the distress and the challenges of the aftermath of personal injury. No case or matter is too big or too small for Drucker Law Offices to handle. Miami injury lawyer, Gary J. Drucker handles each case professionally and treats each client with unreserved attention and respect.  You can schedule a free consultation today to get assistance on any matter pertaining to personal injury at our Miami Office or at your home or hospital.
Need a Miami Injury Lawyer?
If you are seeking a professional and experienced Miami injury lawyer, please call Gary J. Drucker, at 305-981-1561 and request a no-risk, FREE consultation today. If you need a Spanish speaker, please request and we offer translations to our Spanish speaking clients.
Drucker Law Offices
Miami, FL
1401 Northwest 17th Avenue
Miami
,
FL
33125
Phone: (305) 981-1561