Have you suffered personal injury because of negligence or wrongful action? Do you need the assistance of a top Miami injury attorney today? Look no further, Drucker Law Offices is ready to provide you with timely and professional legal counsel and representation on personal injury cases in Miami. Call Gary J. Drucker, your Miami injury attorney at 305-981-1561 and schedule a free consultation today. He will advise you and help you get justice and adequate compensation you deserve.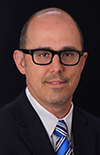 Regardless of where you are in Miami, you should not take personal injury lightly. Gary J. Drucker, your Miami injury Attorney has met several people who overlooked the need for an attorney and then ended up in dire financial straits. Drucker Law Offices is here to help you fight for justice and adequate compensation.
Under the astute guidance of Miami injury attorney, Gary J. Drucker, Drucker Law Offices has assisted hundreds of personal injury victims all throughout Florida. We understand the intricacies of personal injury cases and all the tricks and loopholes your employer or the other party can employ against you. Attorney, Gary J. Drucker will investigate and gather sufficient evidence to bolster your case. We work with a network of specialist investigators and doctors who help us gather and adduce irrefutable evidence.
While there are hundreds of Miami injury attorneys and law offices in Miami, you don't have the guarantee that they will provide sufficient legal representation and the personal attention that you deserve. You can count on Gary J. Drucker and his accomplished staff to handle your case professionally and help you get justice and proper compensation.
The earlier you contact us the better. If you delay further, the statute of limitation may come into force. When it does, your case will declared "null and void' and you'll lose your compensation claims. Call 305-981-1561 and speak to Gary Drucker, the leading Miami injury attorney, he will advise you on this issue and answer all other pressing questions regarding your compensation suit.
We urge you to consider Drucker Law Offices in light of their accomplishment and stellar record. No matter how hard-pressed you are, we are ready to take up your case and push for the maximum possible settlement. At Drucker Law Offices, we settle for nothing less than just and adequate compensation.
Miami Injury Attorney Only a Call Away
Are you really eager to get your compensation and justice? Please, don't delay any further. Call Gary J. Drucker right away at 305-981-1561  and he will provide you with a free consultation today. We also have bilingual staff who can assist in Spanish translations.
Drucker Law Offices
Miami, FL
1401 Northwest 17th Avenue
Miami
,
FL
33125
Phone: (305) 981-1561